Saundra Lawson, Executive Director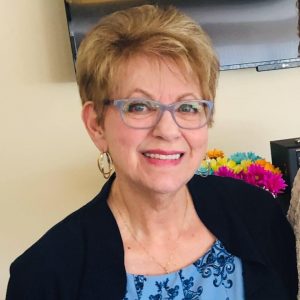 Saundra became executive director the end of January, 2020 after a couple of months as assistant director. Saundra's background is over 50 years in Women's Ministries and a pastor's wife. The past 10 years she has been the founder and executive director of Daughters of Faith Ministries of which Project Liberty (Stopping Human Trafficking) was formed. She brings to Hannah's House hope to those that walk through our doors and have lost hope. She desires to show them the love of Christ (Jesus with skin on). Saundra is the mother of 4 grown children and "Grammy" to 12 grandchildren and 3 great grandchildren. Saundra husband passed away March of 2017.
"Call unto me and I will answer you, and I will tell you great and mighty things which you have not known." Jeremiah 33:3
Elizabeth Neuens, Weekend House Manager
Elizabeth (Liz) is the oldest one in her family of 8 children (3 gals, 5 guys), who span 20 years!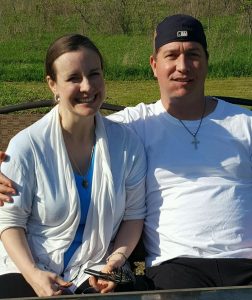 Her spirituality is Roman Catholic, though she was raised in a charismatic ecumenical community and feels at home among different Christian faiths. Adoption is in her family history. Her father was adopted and went looking for his birth parents as an adult, and her family has had a wonderful relationship with his birth mother for almost 30 years- she is courageous, classy, and an accomplished woman who Liz loves and admires so much, and whom she learned a great deal from when she found herself pregnant and alone 11 years ago. Liz also gave her daughter up for adoption, and she sees her about once or twice a year and feels so blessed to be able to see how well loved and cared for she is as she grows up. GOD IS GOOD, and He writes straight with crooked lines! Liz loves her faith, and the number one desire of her heart is to know and love the Lord Jesus with all of her heart, mind, soul, and strength for all of her life and into eternity! Her family is her delight and her pain, her friends love her heroically, and her life is blessed beyond measure!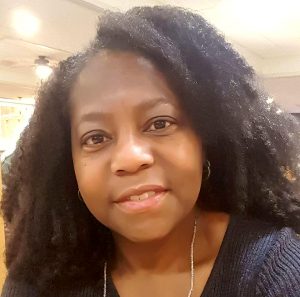 Sharon Matthews, Weekend House Manager
Sharon Matthews joined Hannah's House, as a House Manager, in February of 2017. She retired from the State of Michigan in 2011, after 25 years of work experience in the information technology field. She possesses a master's degree from Western Michigan University, majoring in Public Administration, with emphasis in state policy administration. Also, she earned a business administration bachelor's degree from Northwood University, double majoring in computer Information Systems Management & Business Management. In addition, she obtained an associate's degree from Davenport University, double majoring in computer programming & accounting. Sharon has been a local resident for 46 years. She's the mother of two successful, young adult sons. Furthermore, she's the church secretary and an usher at Paradise Missionary Baptist Church where she has been a member for 23 years.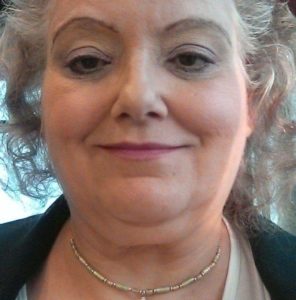 Vicki Burns, Weekday House Manager, Wednesday-Friday
Vicki Burns began employment at Hannah's House in August of 2018. She is the middle child of 5 children and is the mother of 3 boys. She raised her son as a single parent, not by choice but by necessity. Having to depend on God's grace and mercy to help her in her journey, she wants to be a light and encouragement to other women who find themselves in the same position. Vicki is a born again believer and has received forgiveness and salvation from the Lord Jesus Christ for her sinful decisions of the past. She wants other women to know the freedom and love that comes from letting Jesus Christ into their life.
Susan Ayers, Weekday House Manager, Sunday-Monday
Susan Ayers started at Hannah's House in June 2018. Susan grew up in northwest Indiana, close to Lake Michigan. She has
spent time as a missionary in Botswana and Lesotho. Susan taught and was an administrator at an international school in Lesotho. She came to Michigan in 1993 for graduate work at Michigan State University where she also taught Educational Psychology for several years. Most recently Susan has enjoyed volunteering at Church of the Resurrection where she is a parishioner. She is happy to be serving at Hannah's House and looks forward to God working in her life and in the lives of the women at Hannah's House.
BJ (Barbara) Hammond House Manager Monday 6 pm -Wednesday 6 pm
I would like to take the time to give God thanks for all he has done for me. Growing up in Houston Texas my father was a minister and my mother a godly woman. My parents taught me how to love Jesus and to follow His word. It's not by mistake that I come to Hannah's House for the Lord has called me to the mission field to work with women. I felt that calling was for the woman right here in our own country. The need is great. I moved to Lansing in 2017 and have had the privilege of being house manager at two women's facility's right here. I'm thankful for every opportunity to give a woman not only a hand up but knowledge about Jesus. Thank the lord for Hannah's House and all it does for our community.
.