"Call unto me and I will answer you, and I will tell you great and mighty things which you have not known." Jeremiah 33:3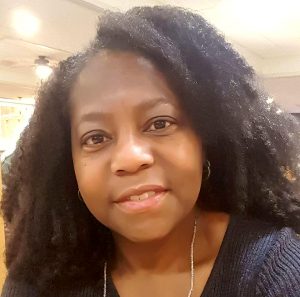 Sharon Matthews, Weekend House Manager
Sharon Matthews joined Hannah's House, as a House Manager, in February of 2017. She retired from the State of Michigan in 2011, after 25 years of work experience in the information technology field. She possesses a master's degree from Western Michigan University, majoring in Public Administration, with emphasis in state policy administration. Also, she earned a business administration bachelor's degree from Northwood University, double majoring in computer Information Systems Management & Business Management. In addition, she obtained an associate's degree from Davenport University, double majoring in computer programming & accounting. Sharon has been a local resident for 46 years. She's the mother of two successful, young adult sons. Furthermore, she's the church secretary and an usher at Paradise Missionary Baptist Church where she has been a member for 23 years.
BJ (Barbara) Hammond House Manager Monday 6 pm -Wednesday 6 pm
I would like to take the time to give God thanks for all he has done for me. Growing up in Houston Texas my father was a minister and my mother a godly woman. My parents taught me how to love Jesus and to follow His word. It's not by mistake that I come to Hannah's House for the Lord has called me to the mission field to work with women. I felt that calling was for the woman right here in our own country. The need is great. I moved to Lansing in 2017 and have had the privilege of being house manager at two women's facility's right here. I'm thankful for every opportunity to give a woman not only a hand up but knowledge about Jesus. Thank the lord for Hannah's House and all it does for our community.
.